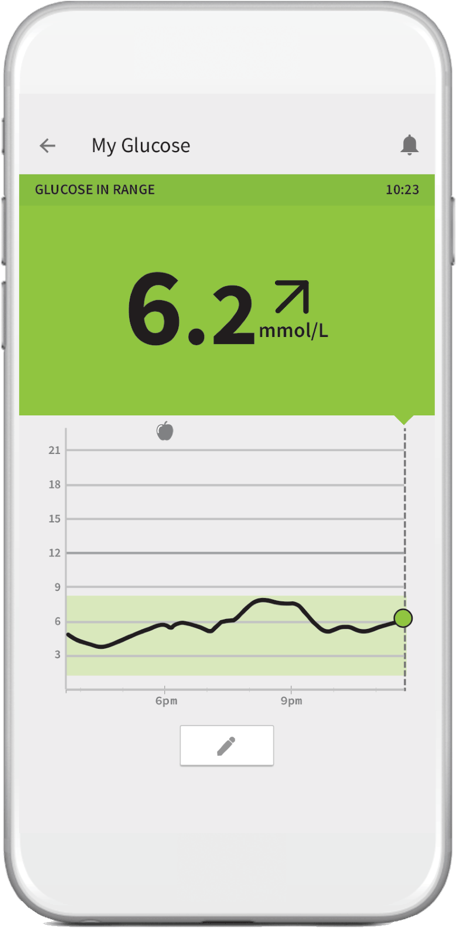 USE YOUR OWN PHONE
Many of the same features as your FreeStyle Libre reader on your phone2

8 hours of glucose history
Displays the current glucose reading, trend arrow, and up to 8-hours of glucose history
ESTIMATED A1C & TIME IN RANGE REPORTS
Access daily reports of the percentage of readings and time you spend within your target glucose range and get estimated A1c report with only 5 days of sensor data
3 EASY STEPS TO SCAN YOUR GLUCOSE LEVELS USING YOUR PHONE
1
DOWNLOAD FROM THE APP STORE OR GOOGLE PLAY STORE
When you open the app, you will be guided through the setup process
2
START A NEW FREESTYLE LIBRE SENSOR
The app will notify you when the sensor is ready for use, wait 60 minutes while the sensor warms up
3
Scan sensor with your phone
Scan sensor with your phone every 8 hours to avoid gaps in data
Explore graphs that reveal trends and patterns that enables you and your healthcare professionals to make more informed treatment decisions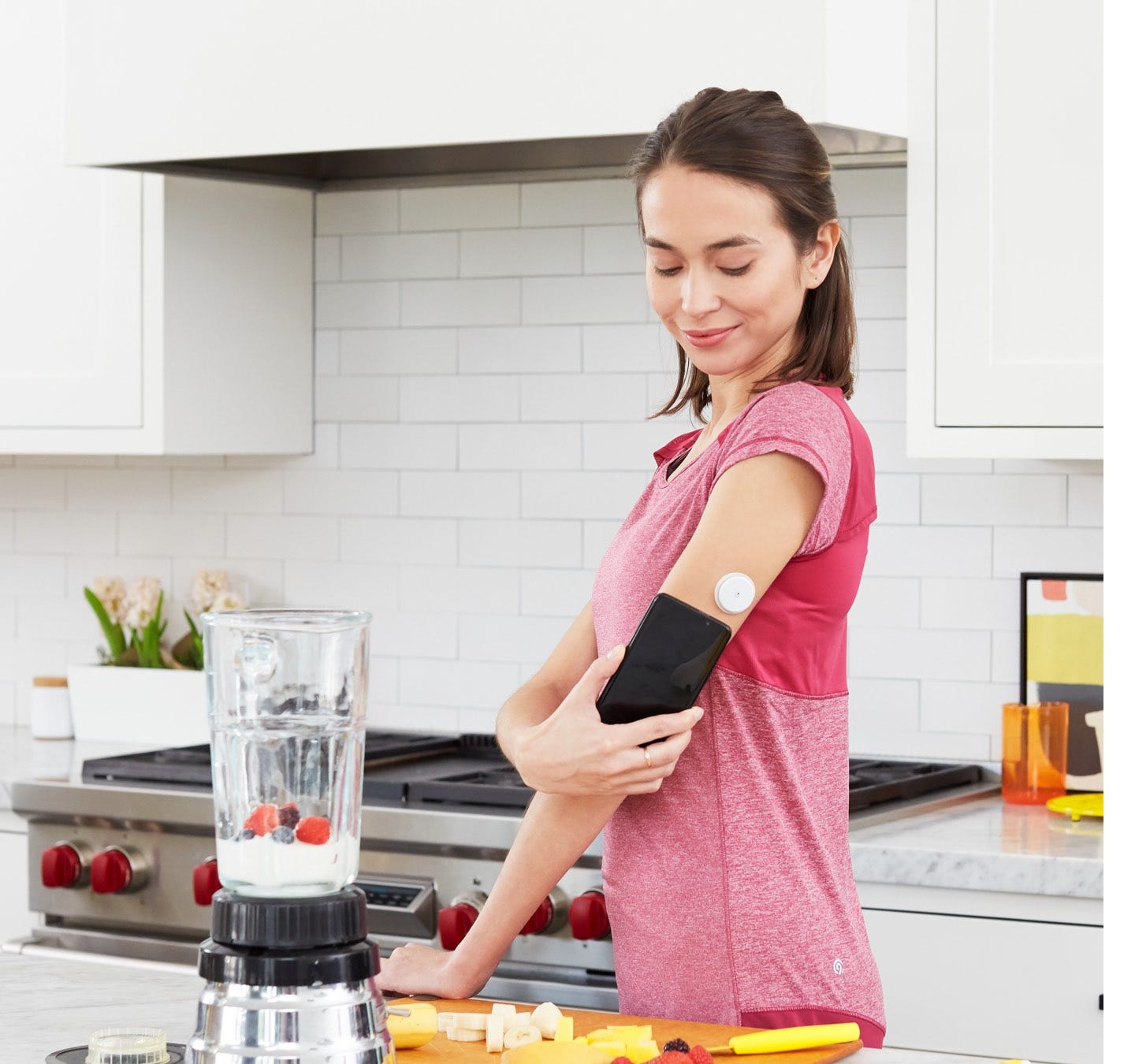 CONNECT WITH YOUR HEALTHCARE PROFESSIONAL REMOTELY
While LibreView is the best way to connect with your healthcare professional, you can also directly connect with them using the FreeStyle LibreLink app via text or e-mail.
In addition, remember that by using the LibreLinkUp app, you can invite your family/caregiver or anyone you like to also access your glucose data remotely, anytime. Visit LibreLinkUp App to see how to do this.
Using your phone and reader with the same sensor
You can choose to monitor your glucose levels with either the app, the reader or both. You can use the FreeStyle LibreLink app and the FreeStyle Libre reader with the same sensor, as long as you start the sensor with the reader first, and then scan the newly started sensor with your phone anytime after.
Remember that the FreeStyle LibreLink app and FreeStyle Libre reader do not share data with each other. For example, if you switch between your reader and the app, you may see gaps in your glucose data, which may affect the reports available through the reader, the FreeStyle LibreLink app, and LibreView.
It is important to continue scanning your sensor with either the app or the reader at least once every eight hours so you and your healthcare professional can get a complete picture of your glucose trends and patterns.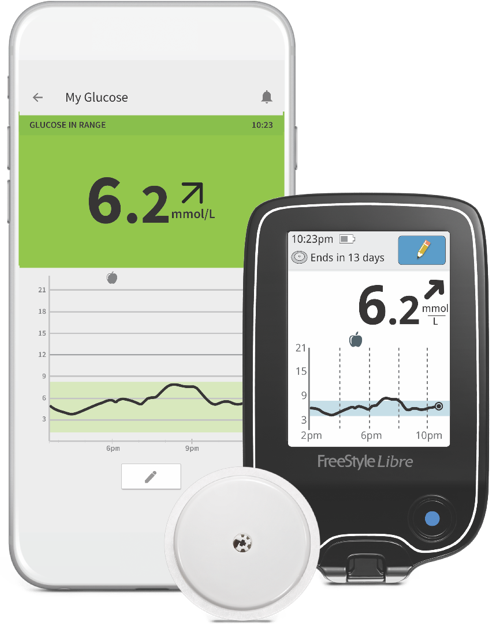 Which devices work with the FreeStyle LibreLink app?
The app is designed to work with iPhones and Android phones that meet the following minimum requirements. You can also check the compatibility guide for additional information.
iOS:
iPhone models: iPhone 7 or higher
Operating system: iOS 11 or higher
​Android:
Operating system: Android 5.0 (Lollipop) or higher
Near-Field Communication (NFC): Your phone must have NFC capabilities and NFC must be enabled
Can the FreeStyle LibreLink app be used to make treatment decisions?
Yes. People with diabetes can use FreeStyle Libre sensors with the app to better understand the impact of actions like eating, exercise, and taking insulin based on their glucose levels. They can also make day-to-day therapy decisions when using the app with a FreeStyle Libre sensor, including insulin dosing decisions, based on guidance from their healthcare professional.
What happens when I travel to different time zones, or when my phone changes time?
The app will display a clock icon on the glucose graph to indicate when there has been a time change. It is necessary to use the correct time for accurate reports. If your phone's time is not set to update automatically, you will need to update your phone's time settings in order to continue using the app.