Check your glucose
levels with a painless
1-second scan
Discreetly use with your phone, even scans through clothes
Proven to help lower A1c∅
Easy to apply, comfortable to wear for up to 14 days
Manage your glucose levels without routine fingerpricks♦
Discover the FreeStyle Libre system, an easier way to help manage your glucose levels from your phone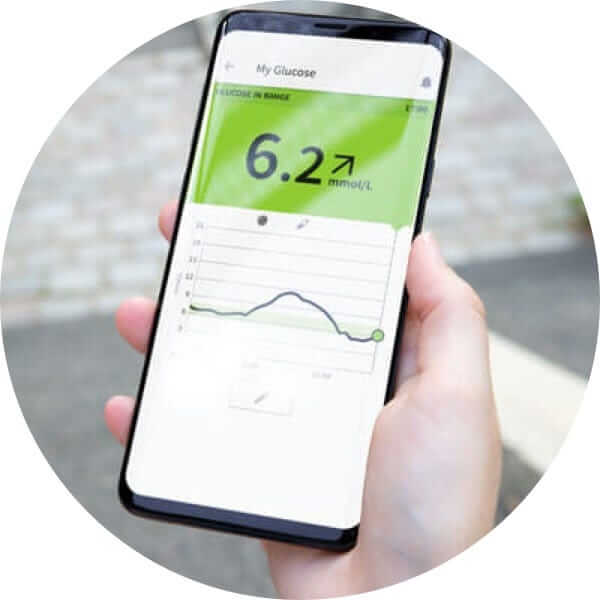 What is it?
The FreeStyle Libre system is a sensor based glucose monitoring system consisting of a sensor worn on the back of the arm scanned with your phone or reader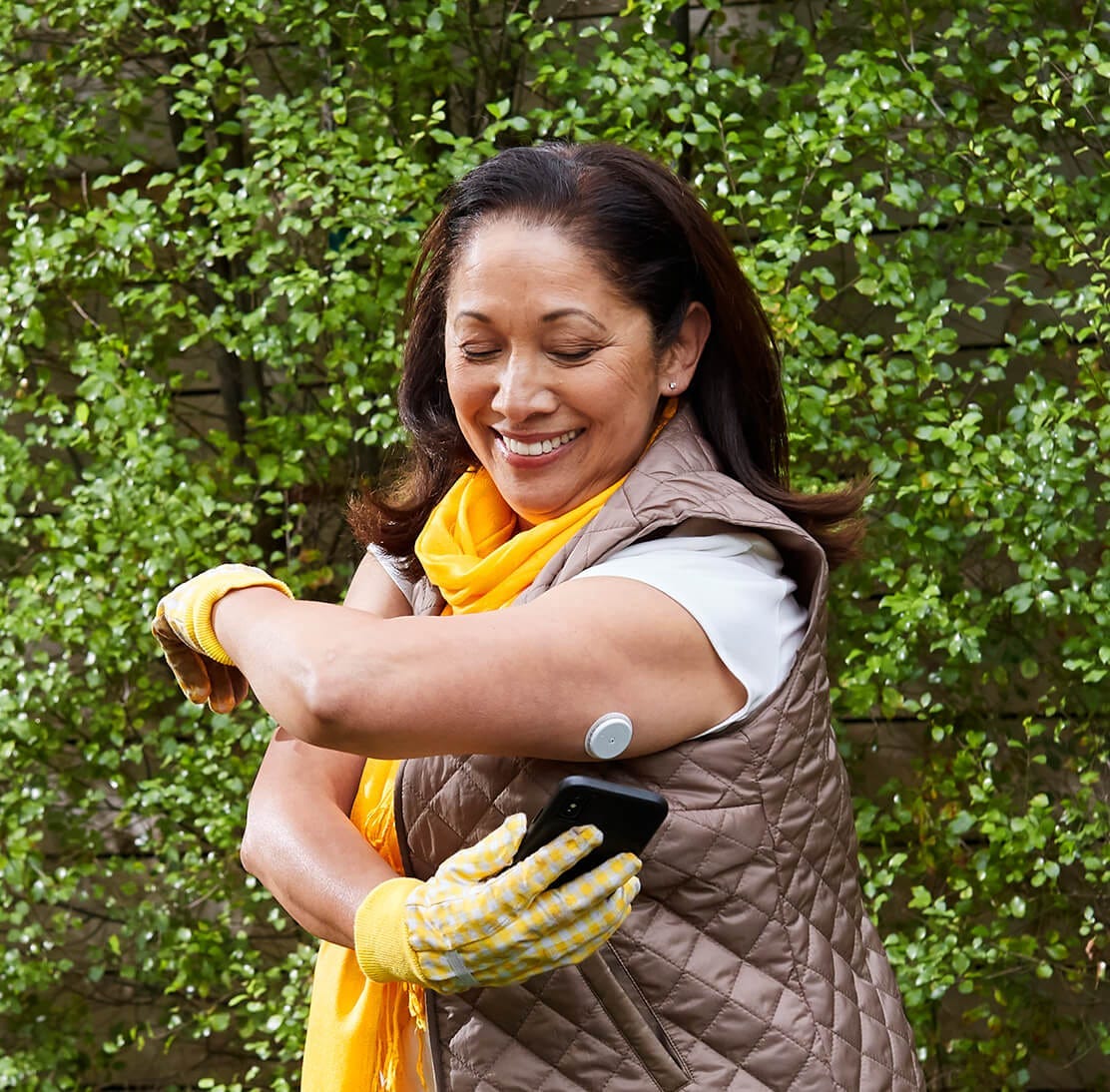 How do you use it?
The sensor uses a tiny, thin and flexible filament inserted just under the skin to measure your glucose every minute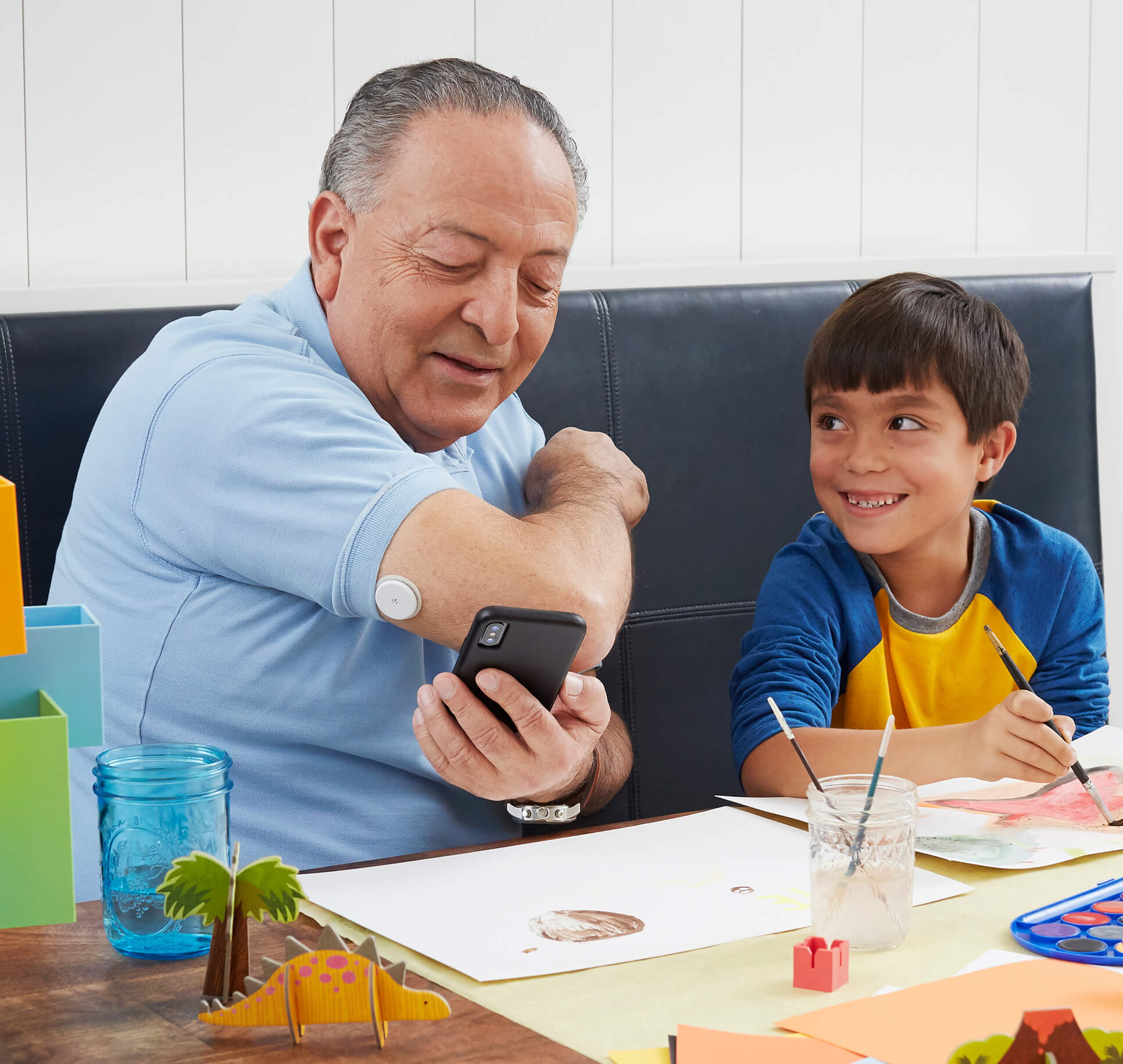 How does it work?
Use your phone or reader to scan the sensor with a painless one-second scan to replace routine finger pricks♦
Getting started is easy
Download the FreeStyle LibreLink app
Check your eligibility with the form below
Add the subscription pack to cart and checkout
Start your first month free† on your subscription starter pack
Download FreeStyle Libre app on your phone:
The FreeStyle LibreLink app is only compatible with certain mobile devices and operating systems. Please check our device compatibility before using the app.
FreeStyle Libre Australian Stories
Hear directly from our FreeStyle Libre community - see what Australians using FreeStyle Libre have to share about their experiences.
Produced by Abbott.
Tyson's Story
Discover how South Australian cattle farmer Tyson gets the most out of his FreeStyle Libre and how it helps him manage his glucose levels whilst working on his farm - rain, hail or shine.
Leanne's Story
Every day is different for South Australian professional photographer Leanne. Learn how FreeStyle Libre helps Leanne manage her glucose levels whilst staying on top of her busy schedule.
Gavin's Story
FreeStyle Libre helps Victorian father of three Gavin, keep up with his active lifestyle without worrying about routine fingerpricks. Watch his FreeStyle Libre story now.
Why prick when you can scan?
Explore the FreeStyle Libre stystem and learn more with our simple, short video guides below
Benefits of FreeStyle Libre
What's so good about FreeStyle Libre? Discover the highlights
How does FreeStyle Libre help people living with diabetes?
Find out some facts and figures on how FreeStyle Libre may help
FreeStyle Libre application, app set-up & important information
Learn about how to apply a sensor, setting up the FreeStyle LibreLink app on your smartphone and much more
We are here to help you
Please call our friendly FreeStyle Libre Customer Care team if you have any questions about our subscription pack for new users.
We are here to help. Please call us on 1800 801 478 // Monday-Friday // 8am-6pm AEST
† Receive two sensors with up to 28-days wear time free with your first order. Minimum cost of $185 AUD every 4 weeks applies thereafter unless cancelled prior to 24 hours. Valid until 15 August 2021 for new users only. Terms and Conditions apply.
♦ A finger prick test using a blood glucose meter is required during times of rapidly changing glucose levels when interstitial fluid glucose levels may not accurately reflect blood glucose levels, or if hypoglycemia or impending hypoglycemia is reported or the symptoms do not match the system readings.
∅ Evans E, et al. The impact of flash glucose monitoring on glycaemic control as measured by HbA1c: a meta-analysis of clinical trials and real-world observational studies. Diabetes Ther. 2020;11(1):83–95. Yaron M, et al. Effect of flash glucose monitoring technology on glycemic control and treatment satisfaction in patients with type 2 diabetes. Diabetes Care. 2019;42(7):1178–1184.