— Proven to lower HbA1c for people living with diabetes3—
Discover the FreeStyle Libre system, an easier way to help manage your glucose levels from your phone
What is it?
The FreeStyle Libre system is a sensor based glucose monitoring system consisting of a sensor worn on the back of the arm scanned with your phone or reader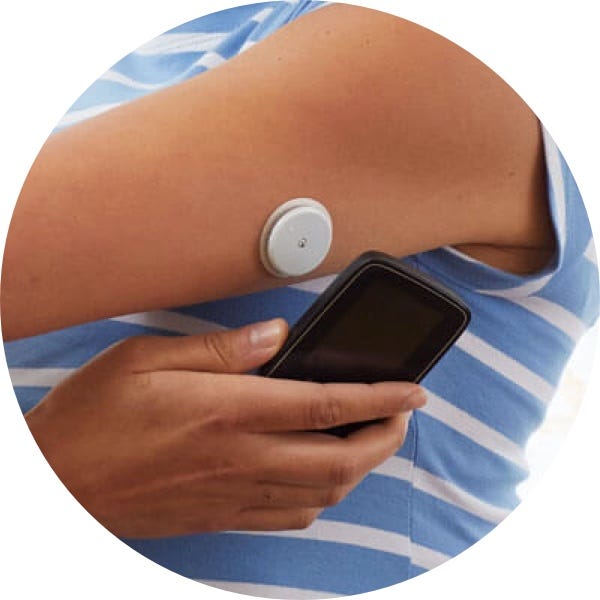 How do you use it?
The sensor uses a tiny, thin and flexible filament inserted just under the skin to measure your glucose every minute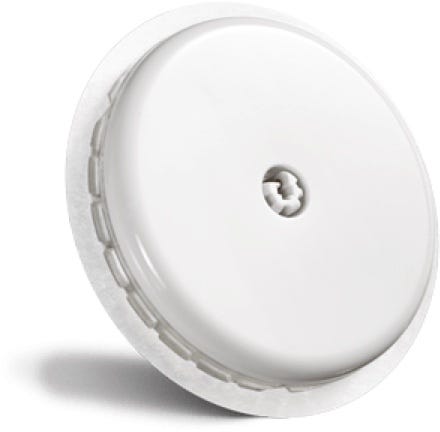 How does it work?
Use your phone or reader to scan the sensor with a painless one-second scan to replace routine finger pricks†
Used by over 2 million people worldwide, FreeStyle Libre is the most used sensor based glucose monitoring system1

Check your glucose levels with a painless 1 second scan

Discreetly use with your phone, even scans through clothes

Sensor is small, discreet, size of 20 cent coin

Easy to apply, comfortable to wear for up to 14 days
Want to learn more about how FreeStyle Libre gives you amazing insight into how you are managing your glucose?
INTRODUCTORY OFFER FOR FIRST TIME USERS
With no lock in contracts and no deposits required, try FreeStyle Libre today. Simply select one of two experience packs below to get started.
INTRODUCTORY OFFER 1
Prefer to monitor your glucose levels using your phone?
Download the FreeStyle LibreLink app4, and use your phone to scan your sensor
Pack consists of:
1 Freestyle Libre sensor
1 Portable phone charger (to help keep your phone charged on the go)
$9250

+ FREE shipping
1x FreeStyle Libre sensor and 1x FreeStyle Libre reader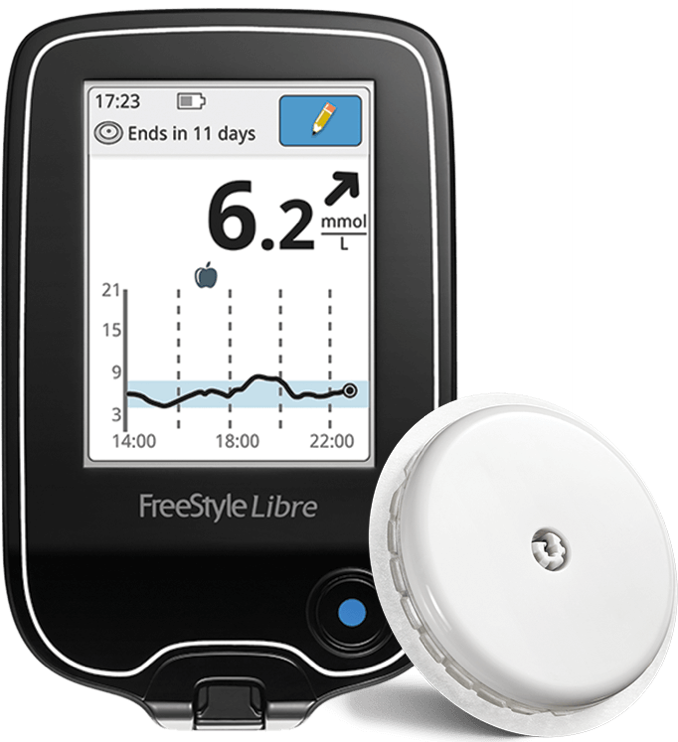 INTRODUCTORY OFFER 2
Use the FreeStyle Libre reader to scan your sensor and monitor your glucose levels
Pack consists of:
1 Freestyle Libre sensor
1 FreeStyle Libre reader
Register here to learn more about how FreeStyle Libre can free you from routine finger pricks†

By providing your email above, you agree you would like to be informed about Abbott Diabetes Care and its products for an indefinite period or until you advise us otherwise. To subscribe you must be 18 years or over. I agree that Abbott, its affiliates and service providers may use my personal information to contact me now or in the future using any of the details above with information regarding Abbott products and services, and for marketing or promotional purposes. For more information, please see our privacy policy.
To unsubscribe from all marketing emails from FreeStyleLibre.com.au please email adc-cs.au@abbott.com or call toll free 1800 801 478. You will still receive emails related to your account or purchases.
Returning Customer? Log In.
New customer? Create an account.
WHILE WAITING FOR YOUR PACK TO ARRIVE
Apple and the Apple logo are trademarks of Apple Inc., registered in the U.S. and other countries. App Store is a service mark of Apple Inc., registered in the U.S. and other countries. Google Play and the Google Play logo are trademarks of Google LLC.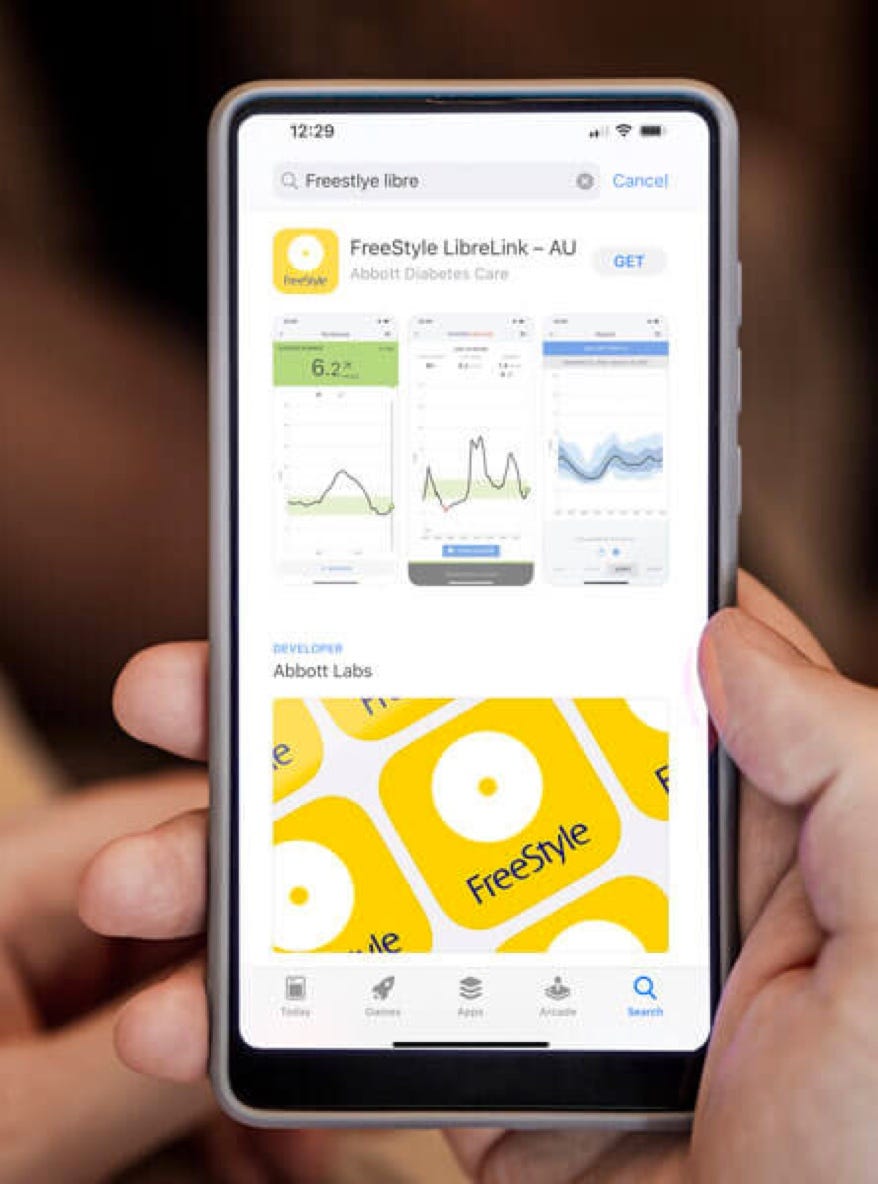 FREESTYLE LIBRE AUSTRALIAN STORIES
Hear directly from our FreeStyle Libre community – see what Australians using FreeStyle Libre have to share about their experiences.
Produced by Abbott.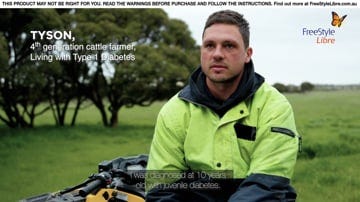 TYSON'S STORY
Discover how South Australian cattle farmer Tyson gets the most out of his FreeStyle Libre and how it helps him manage his glucose levels whilst working on his farm - rain, hail or shine.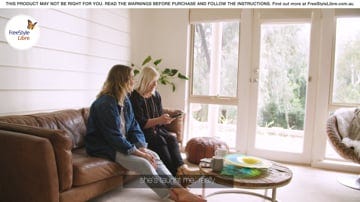 LEANNE'S STORY
Every day is different for South Australian professional photographer Leanne. Learn how FreeStyle Libre helps Leanne manage her glucose levels whilst staying on top of her busy schedule.
GET THE MOST OUT OF YOUR FREESTYLE LIBRE SYSTEM
Explore the FreeStyle Libre system and learn more with our simple, short video guides below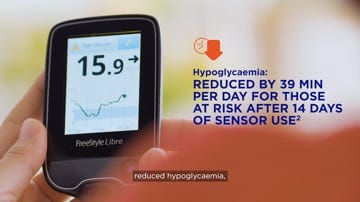 HOW DOES FREESTYLE LIBRE HELP PEOPLE LIVING WITH DIABETES?
Find out some facts and figures on how FreeStyle Libre may help
WE ARE HERE TO HELP YOU
Please call our friendly FreeStyle Libre Customer Care team if you have any questions about our introductory packs. We are here to help. Please call us on 1800 801 478 // Monday- Friday // 8am-6pm AEST
† A finger prick test using a blood glucose meter is required during times of rapidly changing glucose levels when interstitial fluid glucose levels may not accurately reflect blood glucose levels or if hypoglycaemia or impending hypoglycaemia is reported by the system or when symptoms do not match the system readings.
1. Data based on the number of users worldwide for the FreeStyle Libre system and compared to the number of users for other leading personal use sensor-based glucose monitoring systems. Data on file.
2. Offer valid for new users and subject to terms and conditions.
3. Evans E, et al. The impact of flash glucose monitoring on glycaemic control as measured by HbA1c: a meta-analysis of clinical trials and real-world observational studies. Diabetes Ther. 2020;11(1):83–95. Yaron M, et al. Effect of flash glucose monitoring technology on glycemic control and treatment satisfaction in patients with type 2 diabetes. Diabetes Care. 2019;42(7):1178–1184.
4. FreeStyle LibreLink is a mobile application. Use of FreeStyle LibreLink requires registration with LibreView, a service provided by Abbott and Newyu, Inc. Data charges may apply when downloading the FreeStyle LibreLink or LibreLinkUp apps. The FreeStyle LibreLink app is only compatible with certain mobile devices and operating systems. Please check our compatibility guide for more information about device compatibility before using the app. The FreeStyle LibreLink app and the FreeStyle Libre Reader have similar but not identical features.